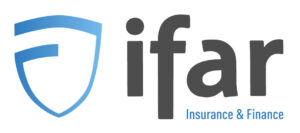 The best place to get your mortgage in Spain sorted.
You probably heard of IFAR Insurance already, but IFAR is also the place to go to for mortgages in Spain.
They speak your language and will advise you about all your mortgage oportunities in Spain.
The operate nationally and even have service points in Barcelona, Madrid, Alicante, Marbella, Canary Islands and the Balearic Islands.
Special mortgage products for new residents (Expat products) in your own language.
It's always handy to communicate, receive quotations and get the points to pay attention to in a language that you can easily understand.
IFAR provides this and it's staff will further guide you with everything you need to know and be prepared for.
A mortgage for residents and non-residents.
There are some differences in posibilties for a mortgage if you are resident in Spain or not. Through many years of operating, IFAR has proven to be an expert for both situations.
If you need a mortgage for your main residence, second home or maybe a business investment you will always get the best options presented through IFAR Mortgages.
How easy is it to get a quotation?
IFAR works with a 3-step mortgage request so you don't need to pay full mediation fees if it turns out that there are no (or not enough) posibilities.
Step 1 is an orientation mortgage check. You will pay a small amount to see what your posibilities are.
Step 2 will get you a preliminary offer from the bank. IFAR provides a handy overview of all the documents needed for a mortgage request.
Step 3 provides already a definitive offer from the bank.
What can you expect from IFAR?
IFAR will help you open a bank account, does the negotiation/mediation of your mortgage but also supervise the negotiation.
Furthermore they provide solutions for translations and can help you get the right person for appraisels and notary services.
So basically, they will guide you all the way from applying to signing the mortgage.
Request a quotation and contact .
I almost forgot to mention, what people love about IFAR is that they are really dedicated to get what's best for you.
So do yourself a favour and let IFAR take care of your mortage in Spain.
For general questions you can contact them through here.