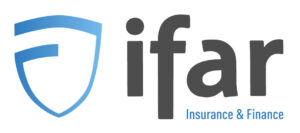 The best place to get your insurance in Spain.
You probably have heard of them already, but IFAR Insurance is the place to go to for new residents in Spain.
They are the biggest independent insurance broker and work with over 20 leading companies in Spain.
The operate nationwide and even have service points in Barcelona, Madrid, Alicante, Marbella, Canary Islands and the Balearic Islands.
Special insurance products for new residents (Expat products) in your own language.
It's always handy to communicate, receive quotations and policies in a language easily understood.
IFAR provides this and it's staff will guide you with everything you need to know and be prepared for.
Not an existing insurance in Spain that can´t be offered.
There's not an insurance that IFAR Insurance can't offer. That's probably because they work with so many insurance companies.
If you need private insurance or business insurance, you will always get the best options presented from various insurers.
So what are the typical insurance types new residents often need?
First of all, people that want to apply for a residency without a Spanish working contract, need a private health insurance.
They know all the rules and you can fill in an online form to get a quotation.
And ofcourse you will need to insure your house, own property or rented. Nice to know is that the private liability insurance is often included in the home insurance for the entire family. It's very easy to get a home insurance quotation.
Finally, most people need their car insurance sorted. IFAR provides a unique way to let you enjoy the maximum discount possible without having to provide previous no-claim certificate. Request a quote online.
What if you already have a insurance in Spain but are not quite sure it's (still) the best?
IFAR insurance is providing a service where they (als free of charge) compare your current policy with all the available options of today.
To see if you did well, you can upload your current policy here.
Free of charge and without obligation.
I almost forgot to mention, what people love about IFAR is that their service is free of charge and without obligation or subscription fees.
So do yourself a favour and let IFAR take care of your insurance in Spain.
For general questions you can contact them through here.