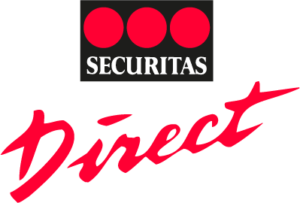 The best place to get home security alarm system in Spain.
You've probably seen their signs already, because they are almost on every home and business in Spain.
Securitas direct is the biggest home security company in Spain that places personalized alarm systems.
Furthermore, they are also always the best deal. When detecting an intruder they automatically take pictures and sent it instantly to the police.
Why it is important to have an alarm in your (second) home.
An alarm system in your house is ofcourse to prevent burglars from breaking in. But most people forget a very important reason to take home security, namely squatters! Once inside your home for 48 hours it's very hard to get them out of your house. (Legal procedures normally take 1,5 – 2 years) They are still very protected by Spanish law and they almost always leave your home in a big mess.
Why Securitas Direct is the best option for home security.
Securitas Direct helps you to protect all access points instead of just the doors. And within the home pack there are up-to 7 sensors installed for free. Furthermore they have they own radio channel that is sabbotage proof. Because they are the biggest, they have the biggest security central which results in shorter response times.
Alarm systems for businesses.
For businesses they offer some extra options besides protecting all entrances. First there is an option to take a smoke curtain that lasts for 2 hours without staining or damaging you or your property. Secondly, they add a panick button to your business in case of immediate danger that alerts the police instantly.
Contact in your own language.
If you would like to speak to Securitas Direct for a quotation (free of charge and without obligation), please fill in the form below with your preferred language option.